Historic Timekeepers has several professional products available to aid the restorer. These are products we have developed (or located) in the course of our business. We found these products useful in our own work.
Solid Carbide Twist Drills These are REAL twist drills, not circuit board drills!! Circuit board drill are really made for use in CNC machines on plastics and phenolic (circuit board material). They have a fast twist which reduces their strength and rigidity. These solid carbide twist drills have the slow twist which increases the material in the drill web and makes them strong and rigid. Available from 50/100 mm to 2.00 mm by 10/100mm steps.
Price: $5 each or five of one size for $20; box of 10 for $35 plus shipping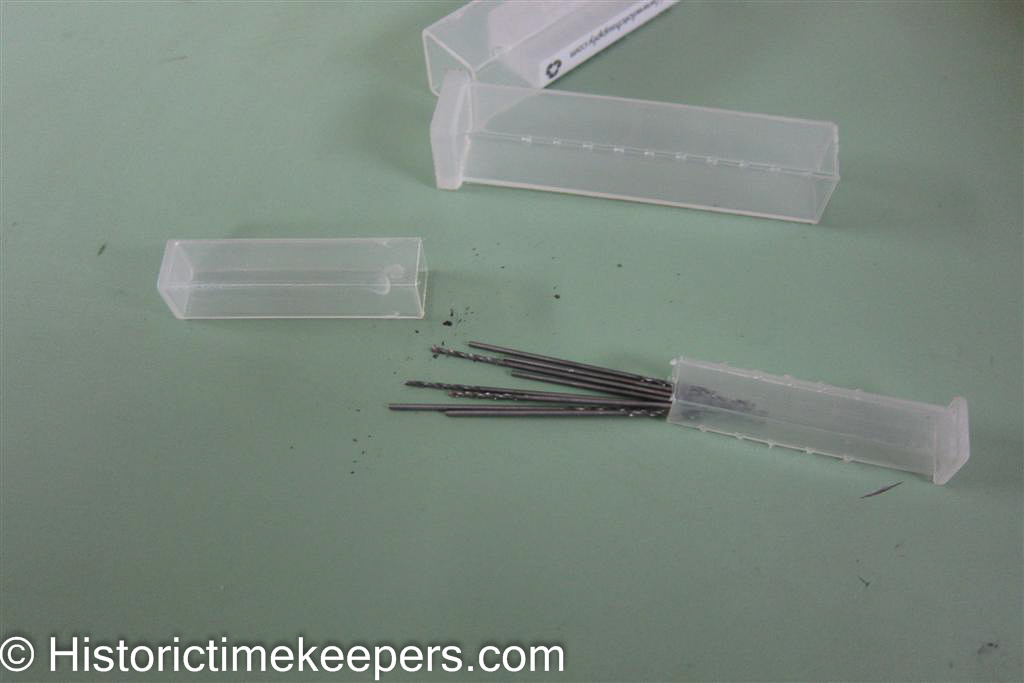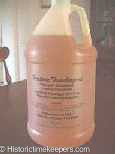 Historic Timekeeper's ®Cleaner Concentrate Perhaps the item of which we are most proud is our Historic Timekeeper's ™ ® Ultrasonic Clock Cleaning Concentrate. A number of years ago we became frustrated with ever increasing cost of cleaning solutions for clocks. Further, we were concerned about the health and environmental hazards associated with many of the solvent based products. Our cleaning concentrate is a soap based product that is safe for the restorer, environment and clock. It has been proven by other professionals to be highly effective and economical.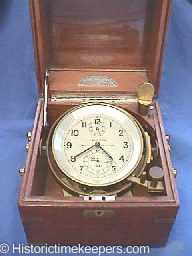 Replacement Parts for Hamilton M21 Chronometers
Anther product of interest to many is our line of replacement parts for the Hamilton Model 21 Chronometer. These parts are made in Switzerland under contract to us using the original factory drawings. They are made to the same specifications as to tolerance and hardness. We have virtually all the breakable parts in stock.