This clock is an example of the specialized work I perform and the requests I satisfy. Unfortunately, damage (and the subsequent cost) such as this can be avoided if the work is undertaken by a qualified watch maker. It does not have to me; but the Approach to Service page should give you some ideas of what to look for when considering a workman. Do NOT rely on certifications; at best they merely indicate that at one time the holder demonstrated the tested skills. They say nothing about his/her motivation to do "good work" outside the test process. Use your eyes and ears!
To restore the clock to function I had to first understand how it was intended to operate. There are no service manuals (the Director of Service for Omega USA told me this piece was always sent back to Switzerland for service) and there is no information on the internet. Even an "expert" I contacted refused to respond to my request for photos.
The action of the jump seconds function is explained on a video I uploaded to You Tube.
Restoring the jump seconds function required the manufacture of a 2mm OD 15 tooth wheel and an index spring to fit on the index wheel. Here are some photos of the finished wheel which is not much larger than the "E" in in Liberty on a US dime. You can see it is smaller than FDR's ear!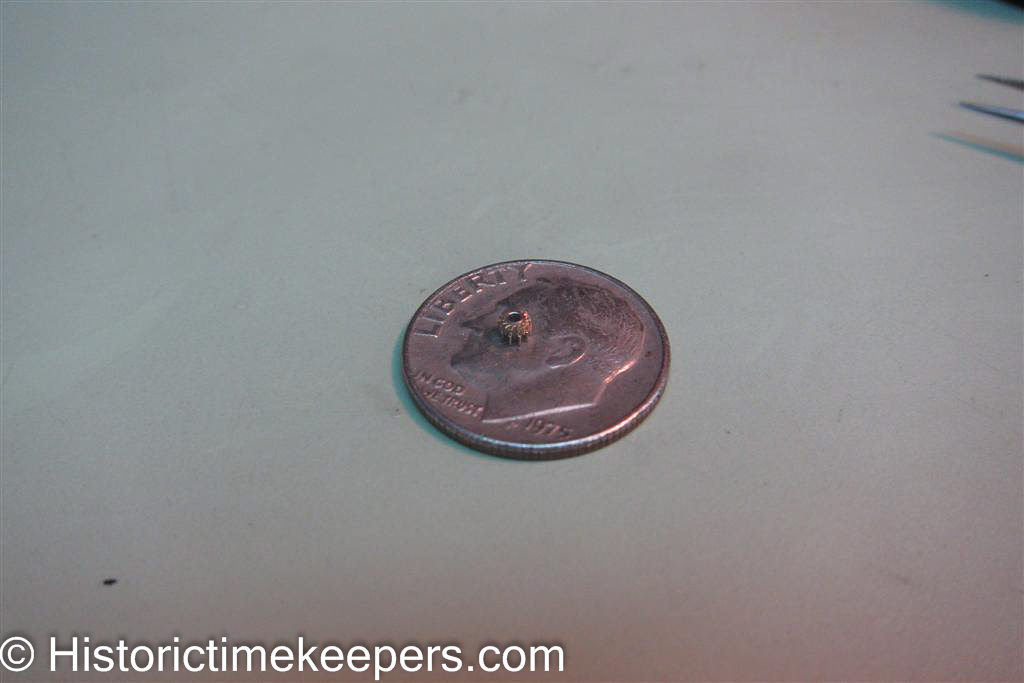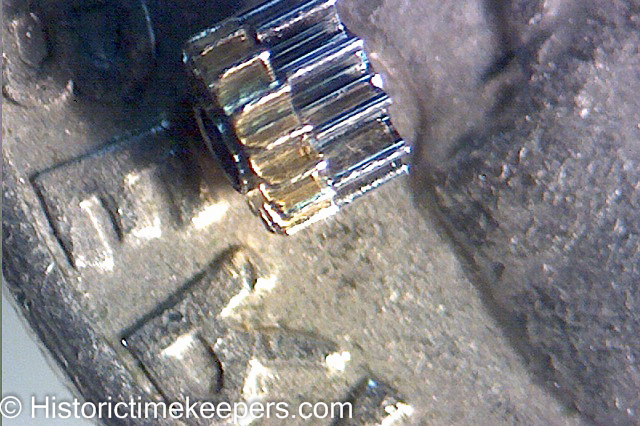 I want to thank Blake Scott of Scotch Watch. Upon finding this page he immediately sent me all the information he had about this clock. This is the kind of collegiality required in watchmaking today.
The pinion was made using my Habegger 102 Swiss lathe. More details and examples about wheel and pinion cutting can be found in the Photoseries section.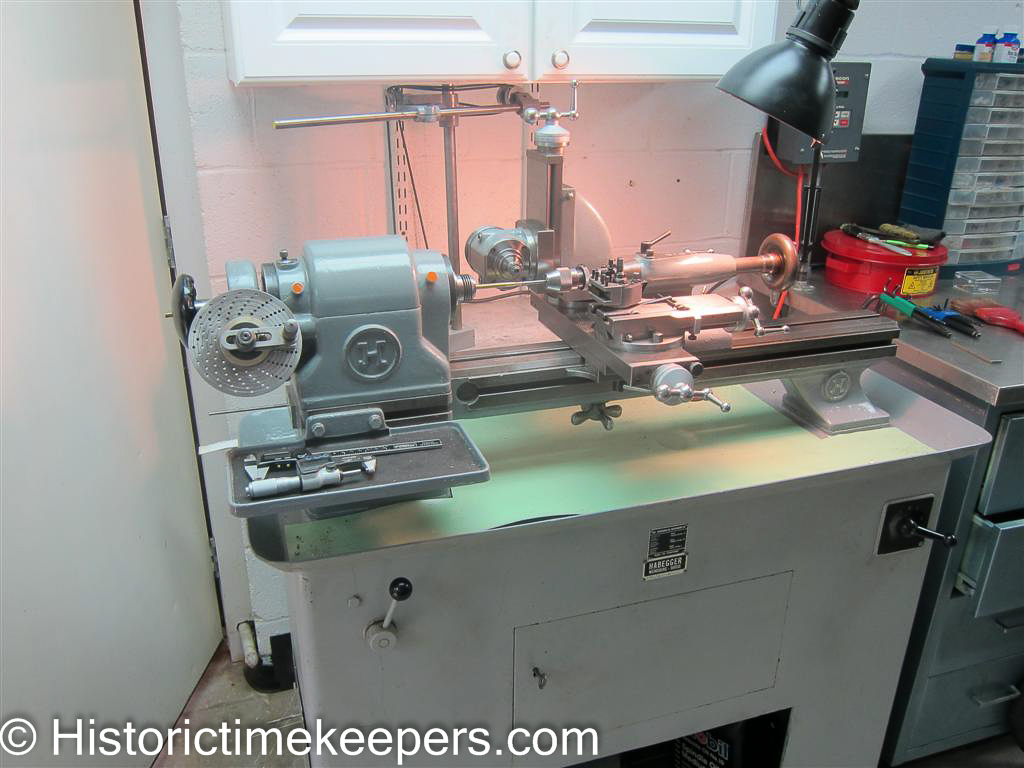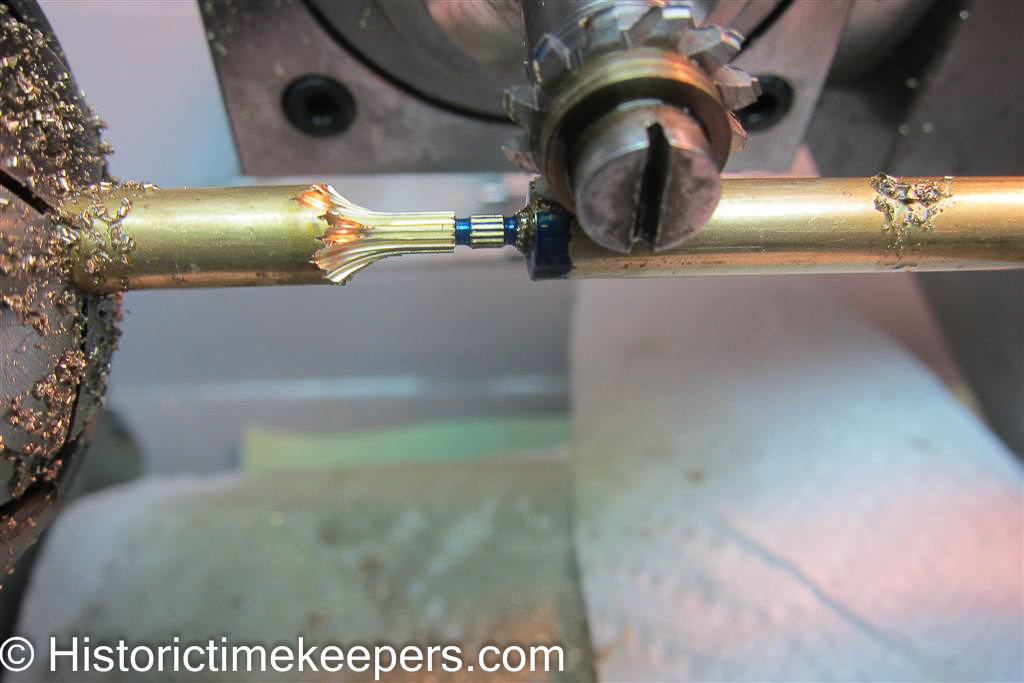 The customer agreed the importance of the piece outweighed the cost of restoration. The spring (broken by the previous workman) was made easily enough and had the previous workman stopped there the additional charges would have been minimal. But, as inexperienced watchmakers tend to do (and I myself fell to this when I was learning), he made matters worse by trying to "get out" of his error.