A customer sent me a Vacheron pocket watch that had a broken staff. In disassembling the balance assembly I found the roller jewel table to be broken. This series shows the process for making it.
First, turn steel to diameter and cut a center point for lining up the mill spindle.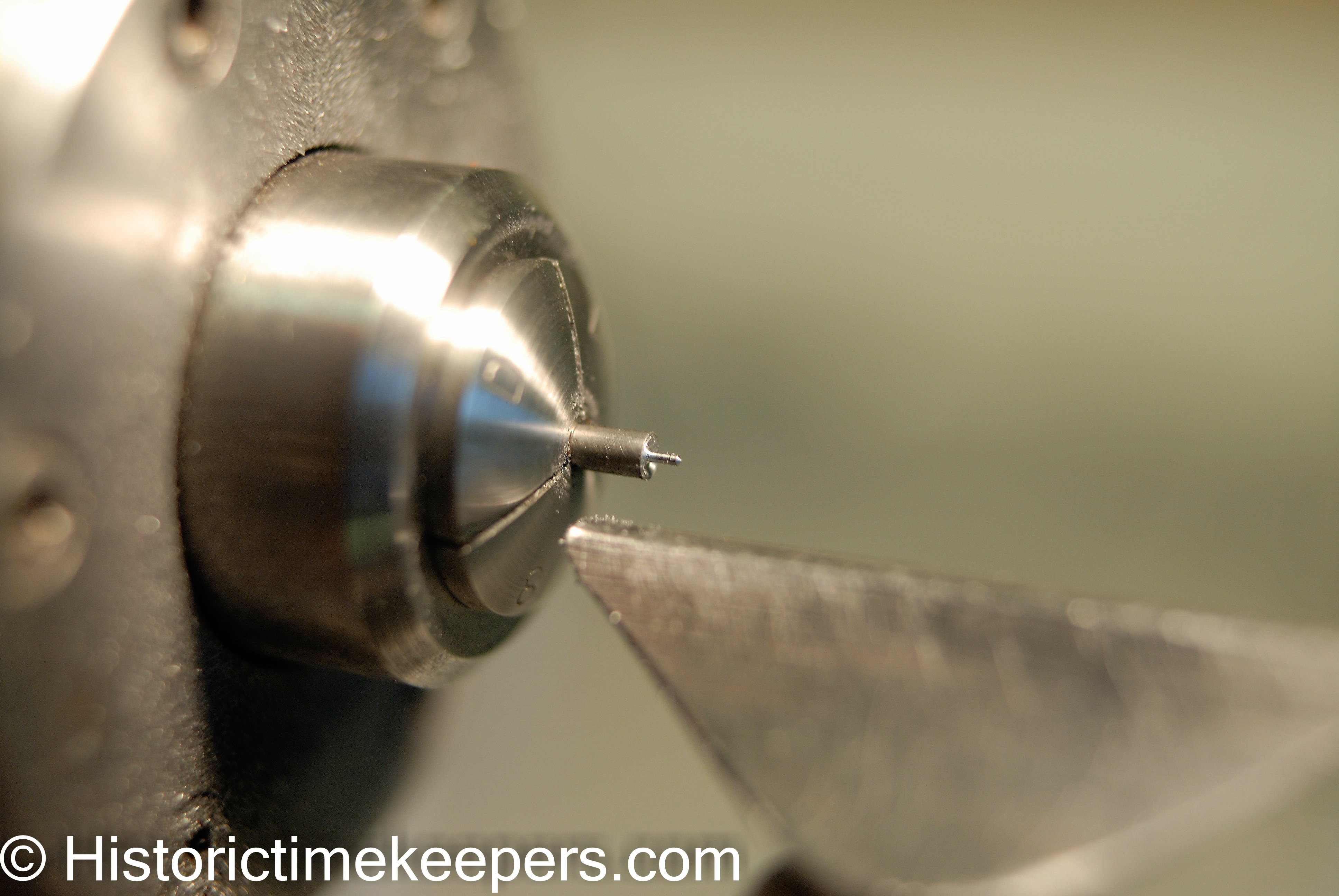 The next two shots show the mill attachment setup.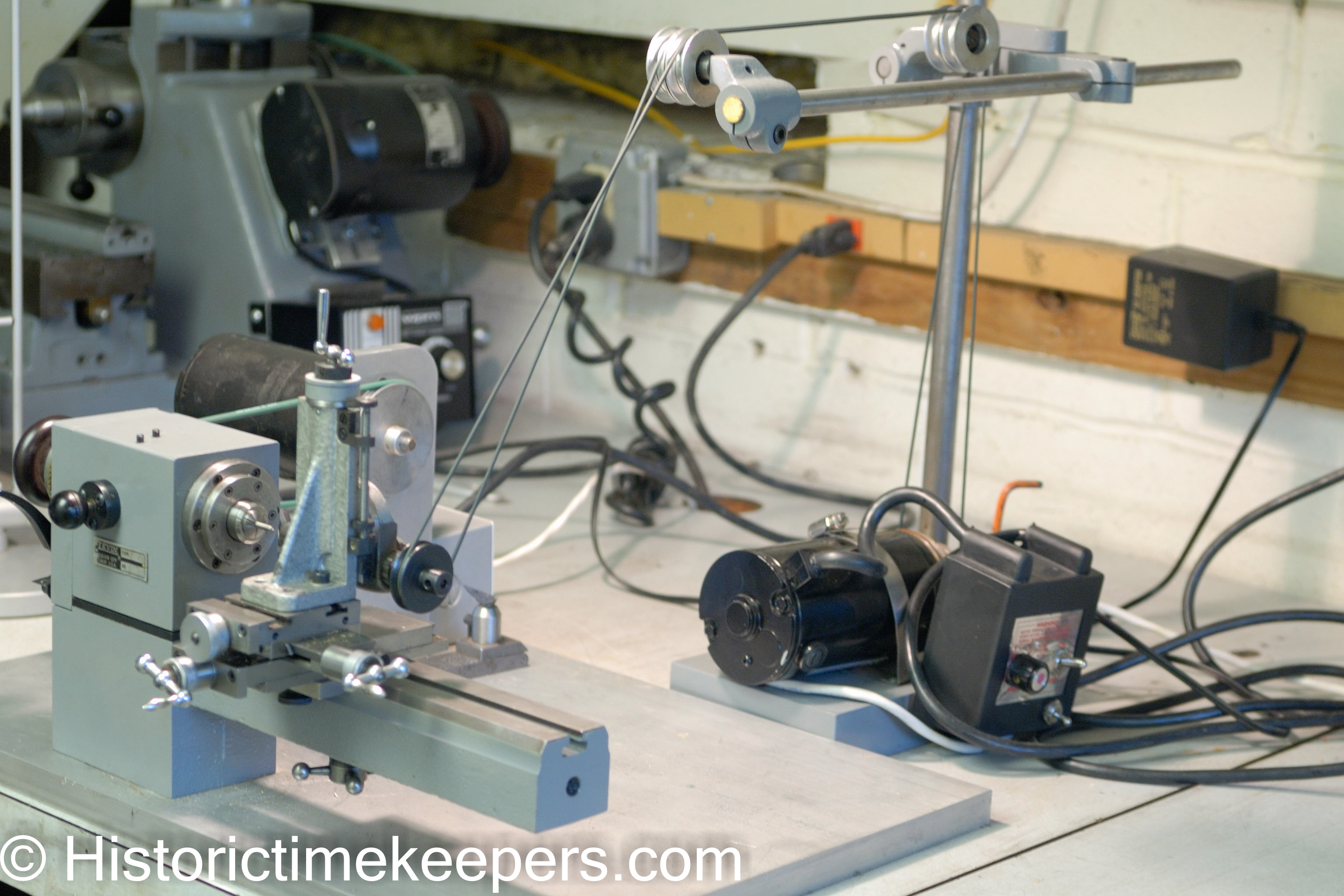 Aligning the milling spindle to the center of the work.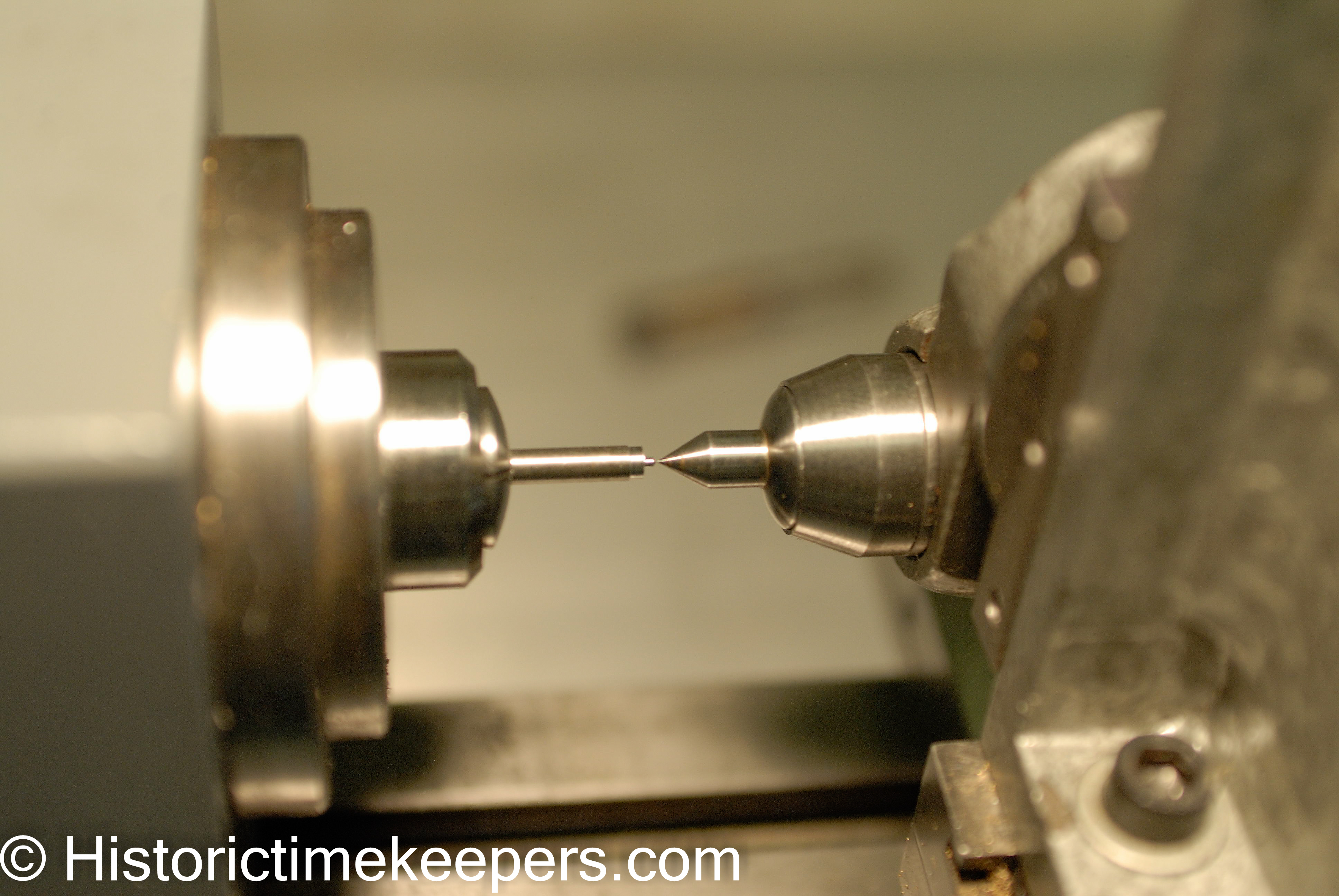 Milling the concave sides 180 degrees apart.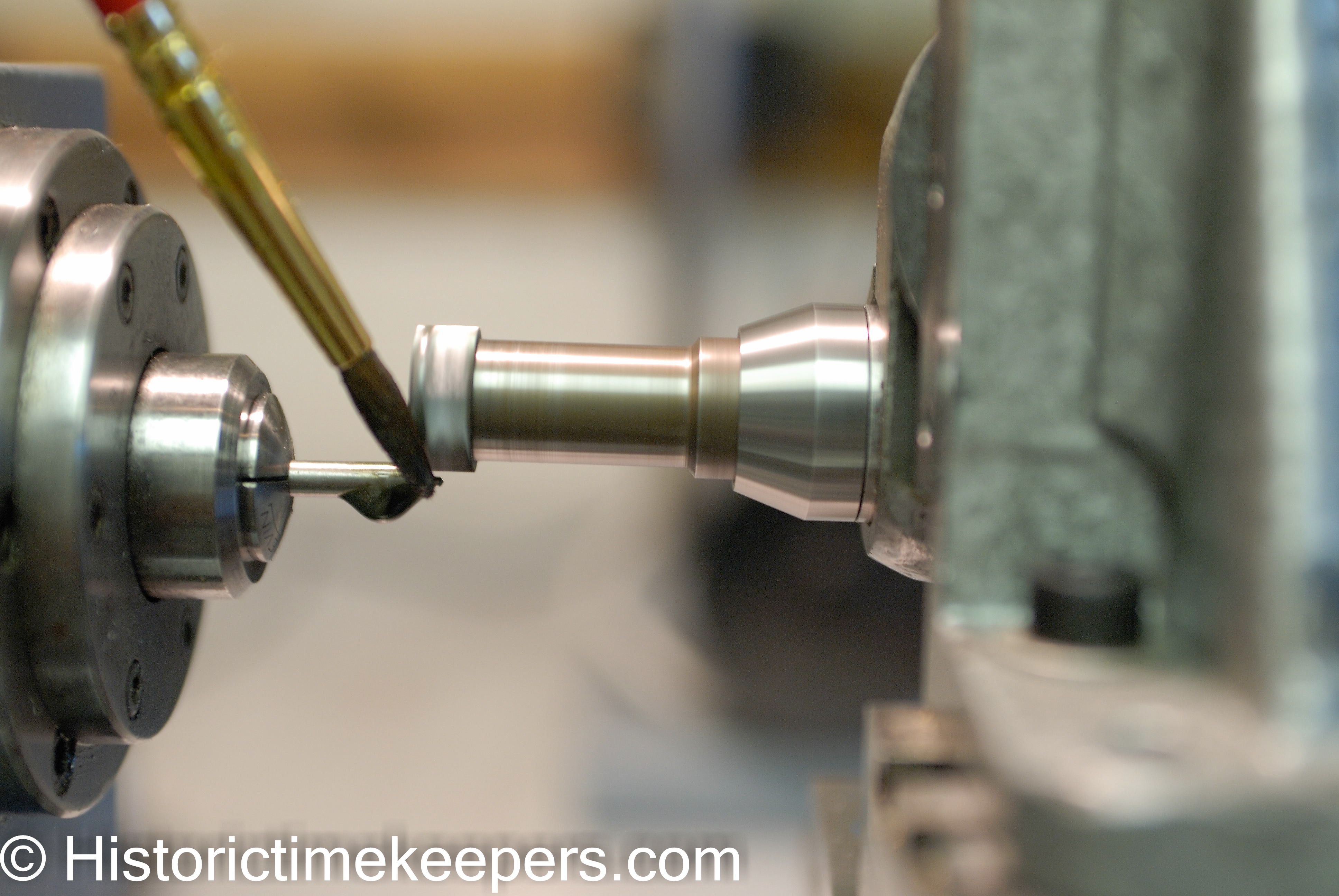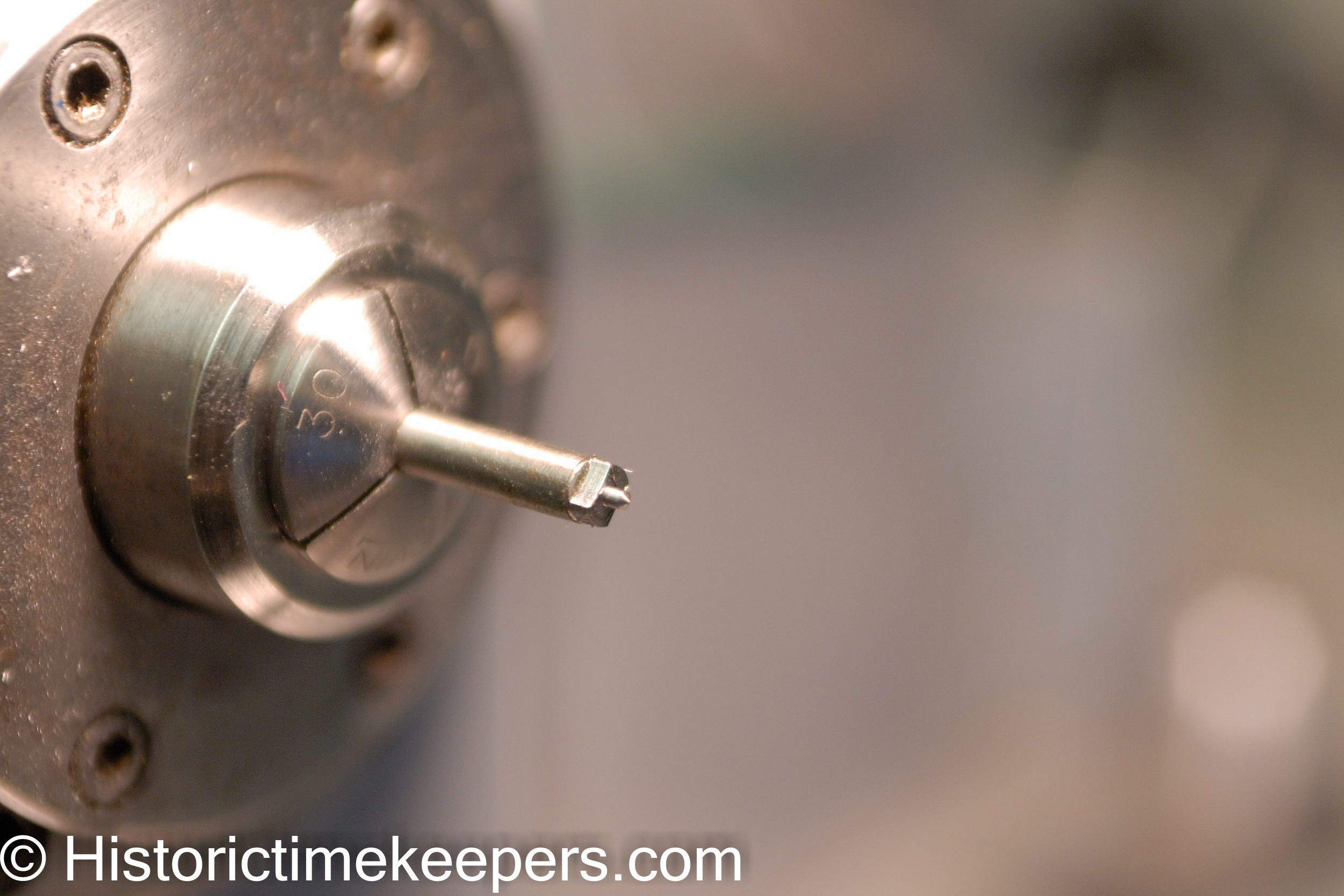 Faced off the center point.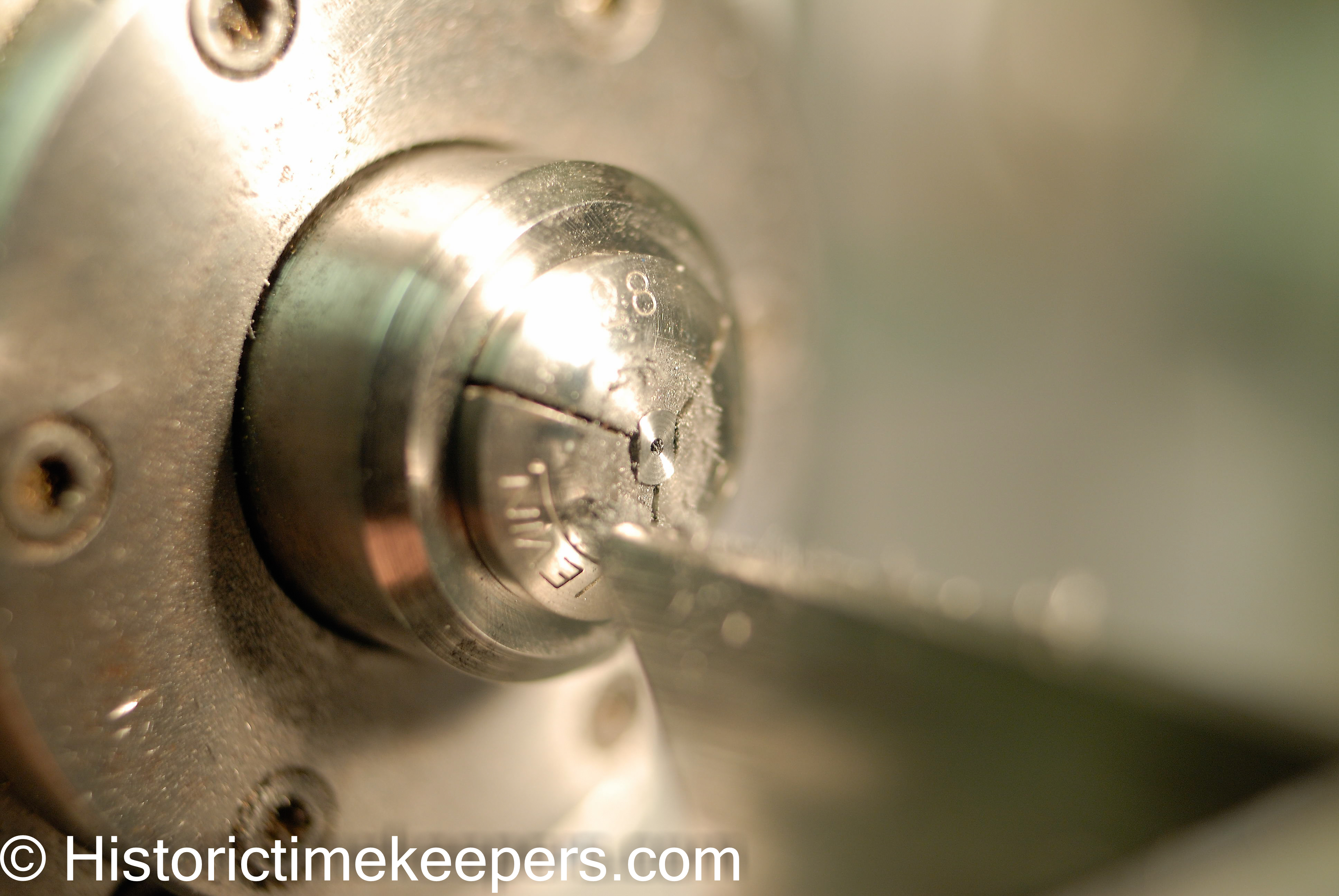 Drill hole for staff.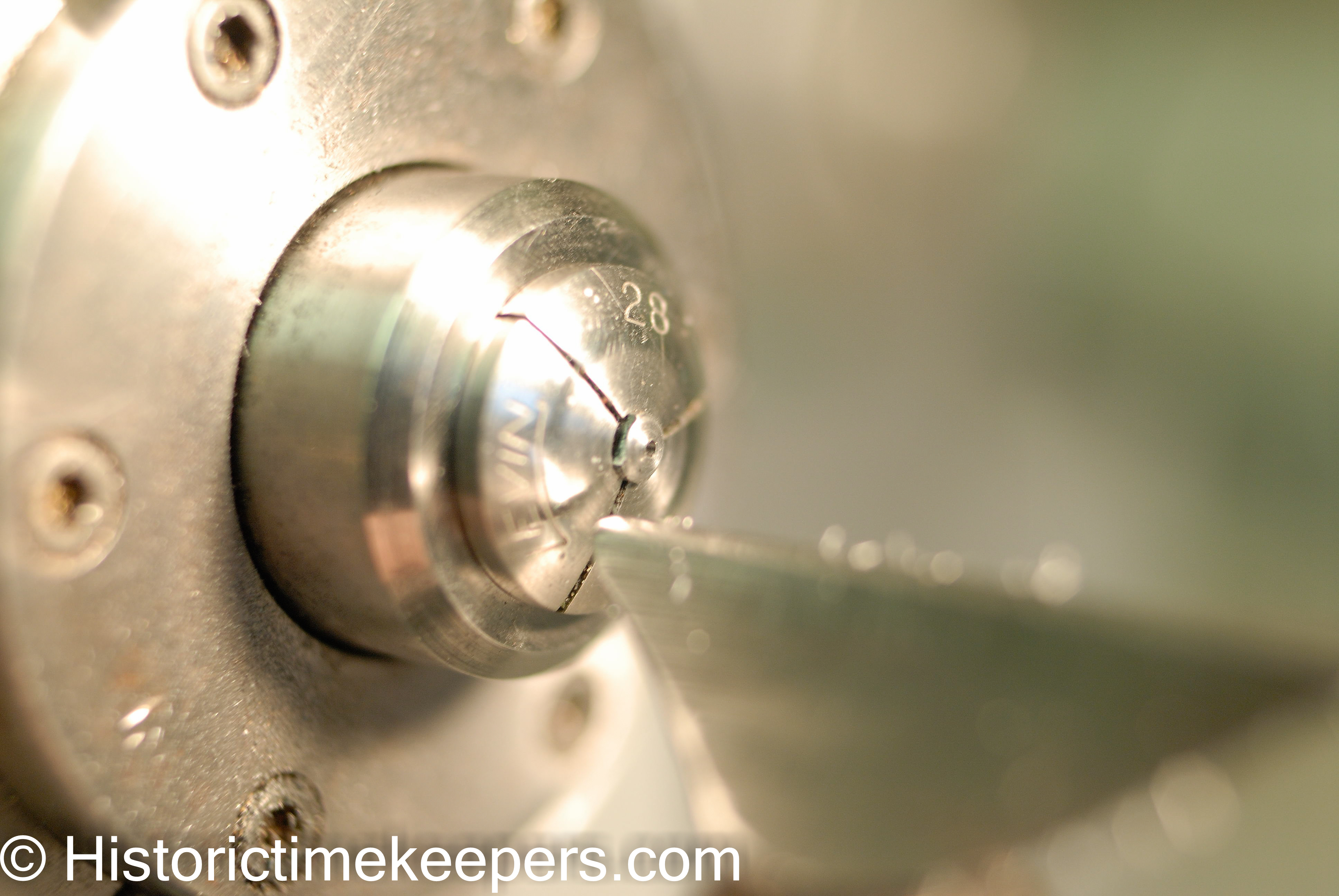 After punching the roller jewel hole, heat treating and polishing.