Measurement Instruments for Sale

---




Below are instruments useful to the person who works with lathes and mills. Some are priced, others are "send me and offer".
Borescope: This is a Spectros 90 degree centering scope with 10/100 inch concentric circle reticle. It fits 20 mm bore and comes with a 25 mm adapter I made in one turning. I used this in my Schaublin milling attachment until I found something that works nicely in the headstock. This is probably best used in a jig borer but it is adaptable.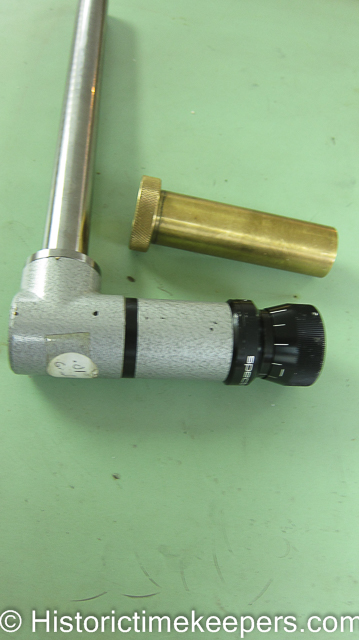 PRICE: $275 plus shipping.
Moore/Titan Centering Scope: This is a very nice centering scope with instructions and two reticles (concentric circles and graduated x/y). On half inch stem. Has a 3 inch working distance. Excellent for lathe headstock ( 8 inch lathe like a 102 or larger or a vertical mill). Is boxed, completely clean and has an adapter plate.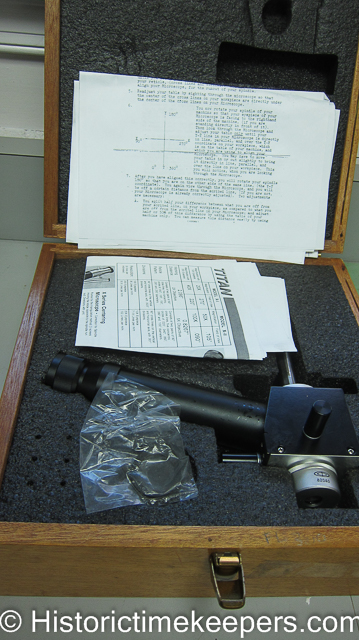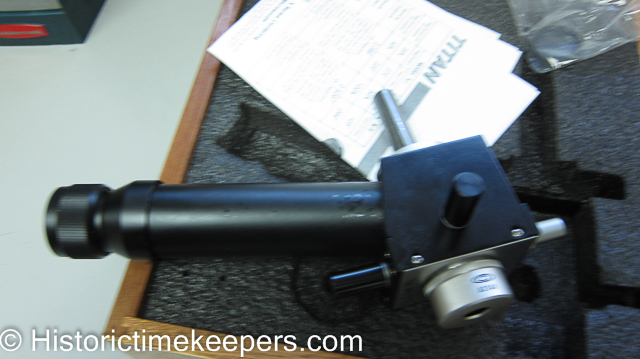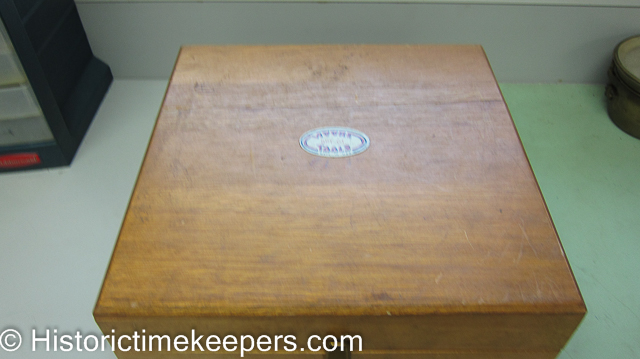 Price: $425 plus shipping
Nikon 10x Optical Comparator lens: Had a duplicate. This is for the Nikon V-10.
Make an offer. Seriously.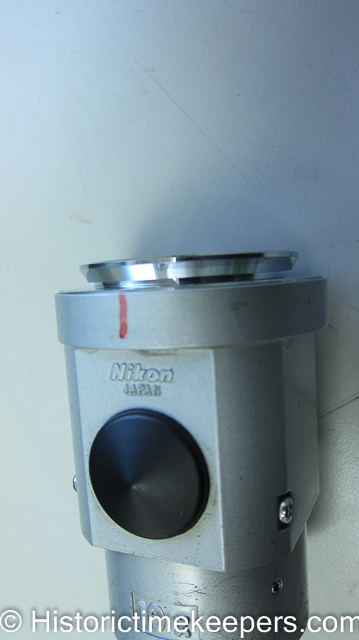 Vernier Micrometer Heads. Make offer. One or all!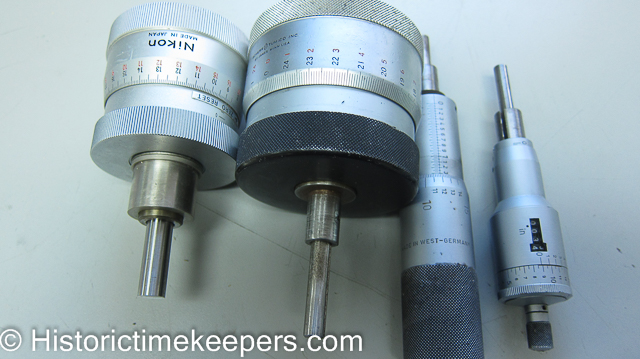 Make offer!