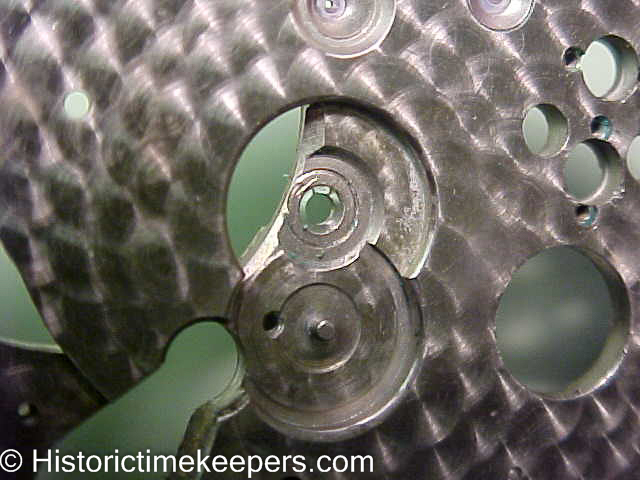 Often a watch comes in with a broken or cracked jewel. A broken or chipped jewel will cut the pivot, a cracked jewel will wick the oil away from the pivot creating wear. If the watch uses friction set jewels, the repair is straightforward and easy. If it is an American railroad watch, a replacement bezel set jewel can likely be obtained. But there are a number of pieces that do not fall into either category. Some will replace the broken jewel with a modern friction jewel, it works but the piece has been altered. This series demonstrates the procedure for making a bezel set center jewel using a Clement Swing Tailstock.
Press out the broken jewel and setting.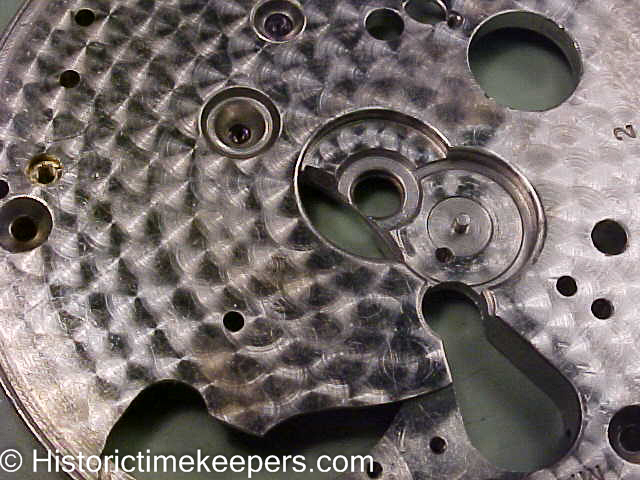 The Swing Tailstock is not necessary but it allows greater control and repeatability.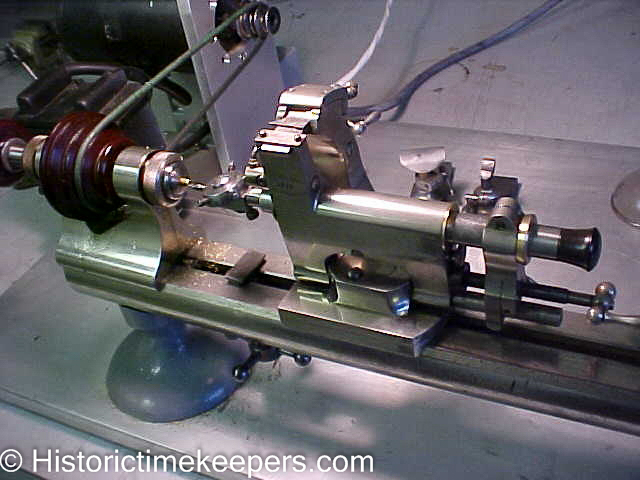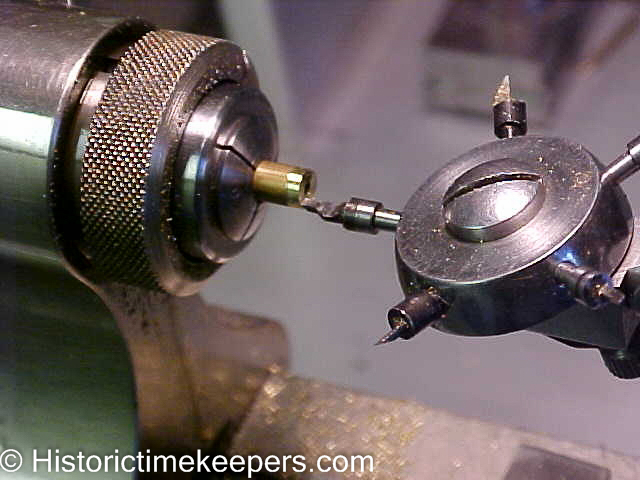 Facing the brass setting blank.
Boring the seat for the jewel.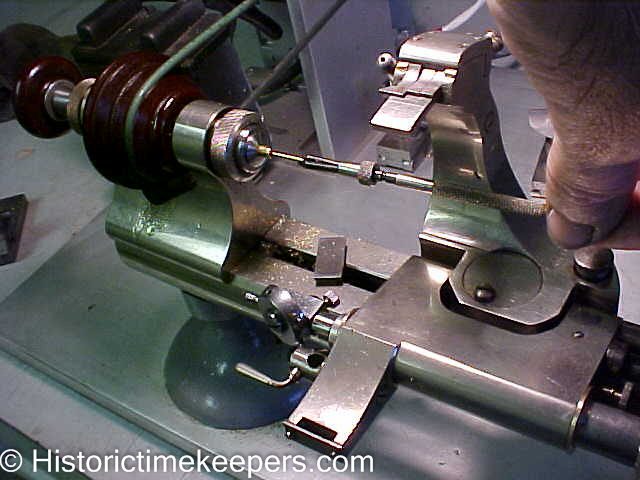 Checking the fit of the new jewel in the jewel seat of the setting.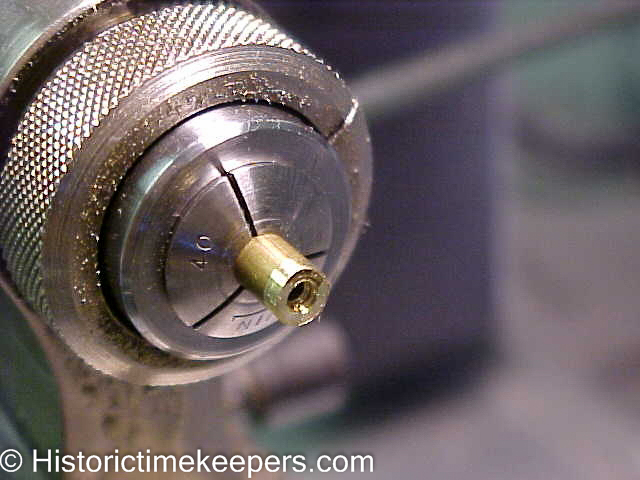 The bored jewel seat.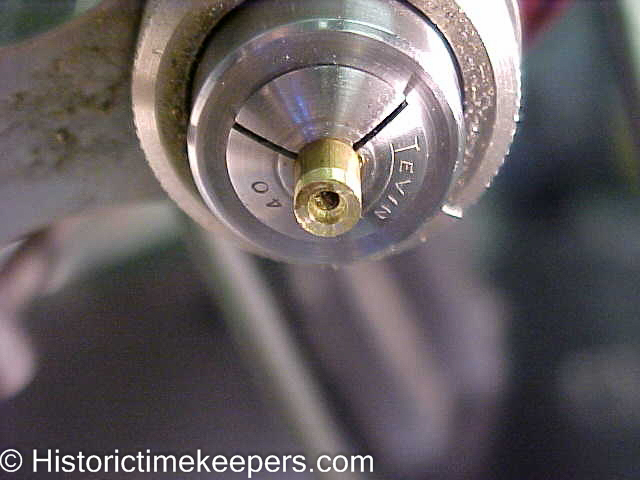 .
The next two photos show the bezel wall being cut.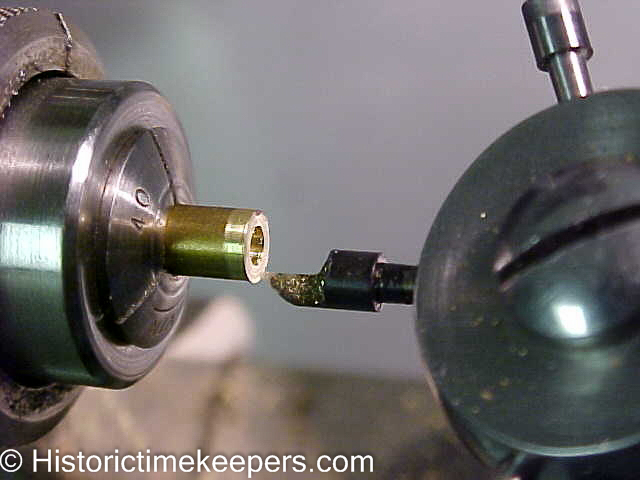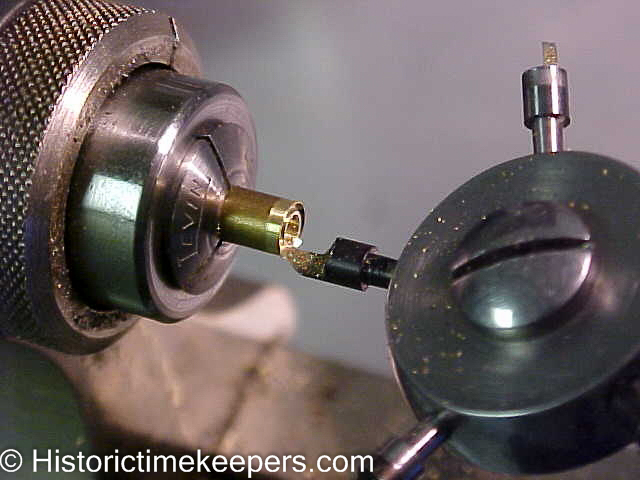 These two shots show the jewel being installed into the setting.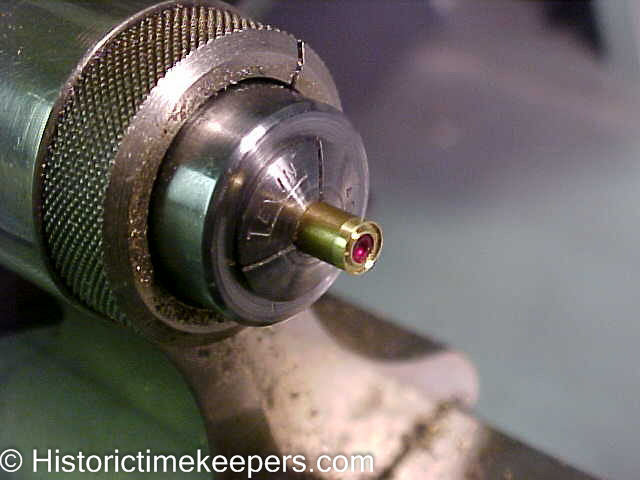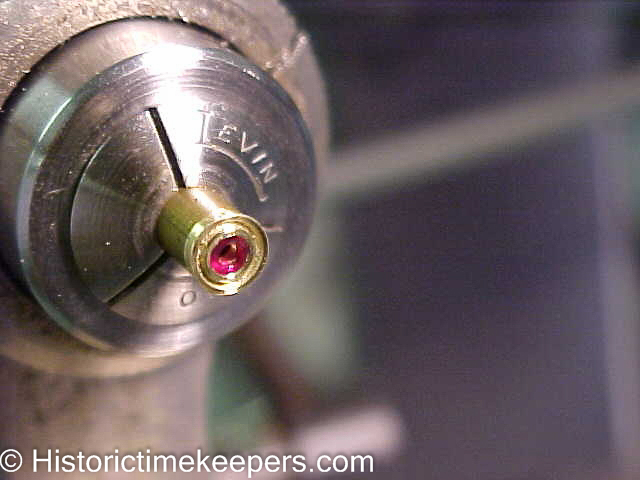 Setting is turned to fit the plate.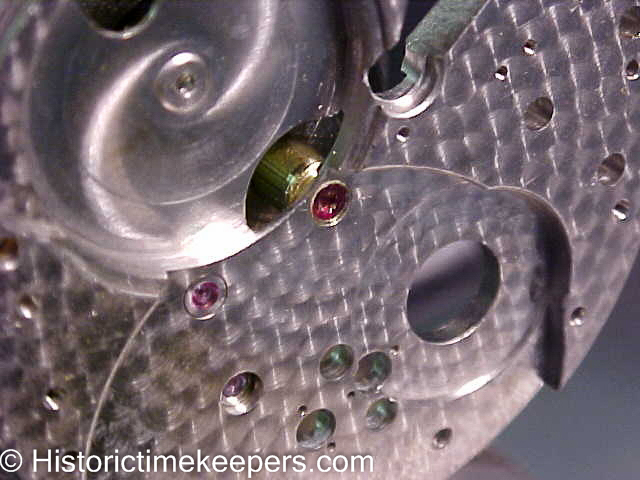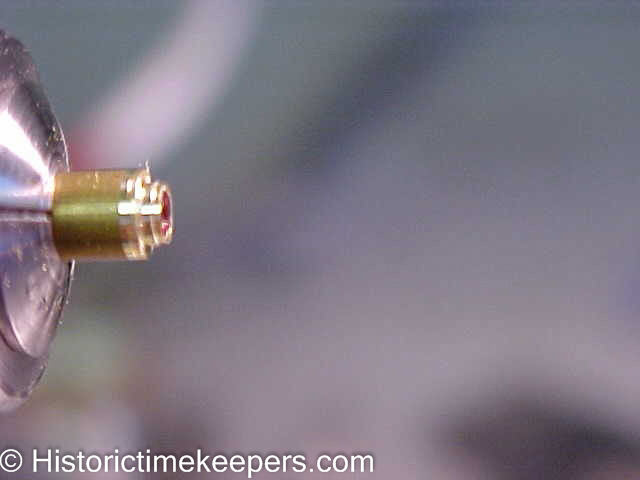 Setting has been parted from the rod, reversed in the lathe and is now being faced to the proper thickness.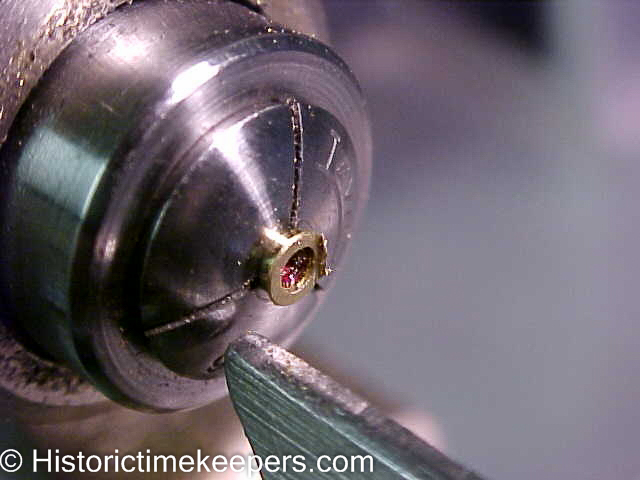 As seen from the inside of the front plate.