This series shows the steps for making a new mainspring barrel for an English pocket chronometer. This watch had a number modifications. In fact, the repairs to the barrel cap are a separate article. The barrel wall had been sleeved in an apparent effort to increase the barrel height to accommodate mainspring the "watchmaker" happened to have at hand. This lead to two problems. First, the increased wall thickness interfered with mating pinion. Second, the inreased height meant the stop work fouled the underside of the bridge (which led to removal of the stopworks and modification of the barrel cap).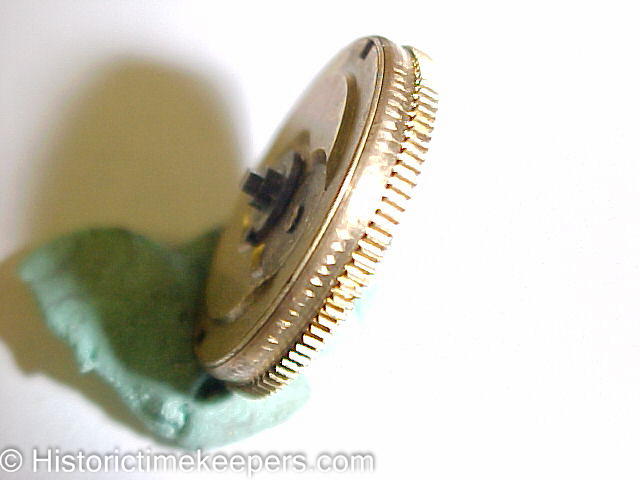 This is a good example of the value of a large lathe and why I use my 8 inch lathe extensively for watches. First the material has to prepared.
I turned a "spigot" on the end of the barrel blank while it was on the Habegger to facilitate holding the work throughout the process. Below I am turning the blank to size on the 10mm lathe which will also serve as my index head when cutting the teeth.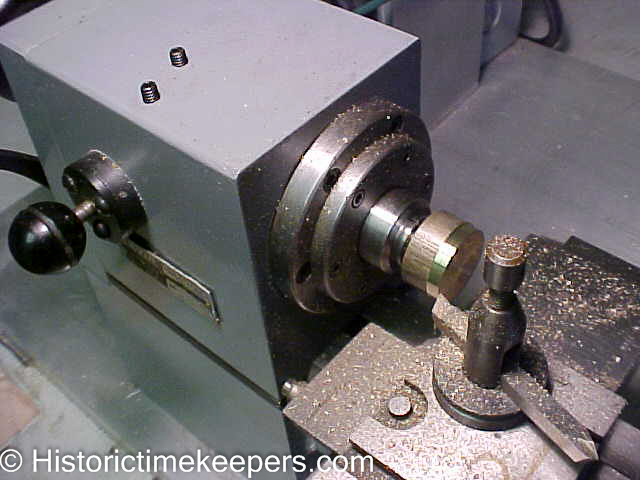 Cutting the teeth on the horizontal mill.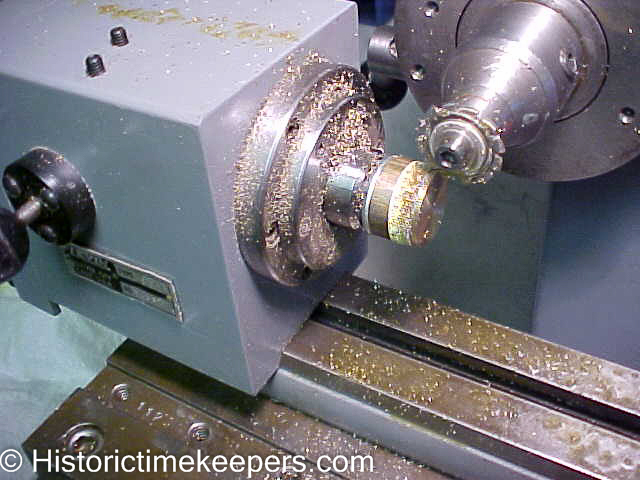 The mill setup.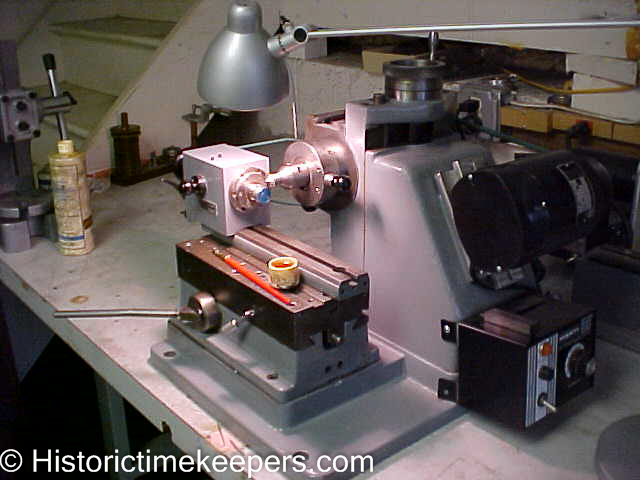 Barrel teeth cut and spigot removed. Next to it is the original barrel after I had tried to remove the added wall. It was then that I decided that a new barrel was needed.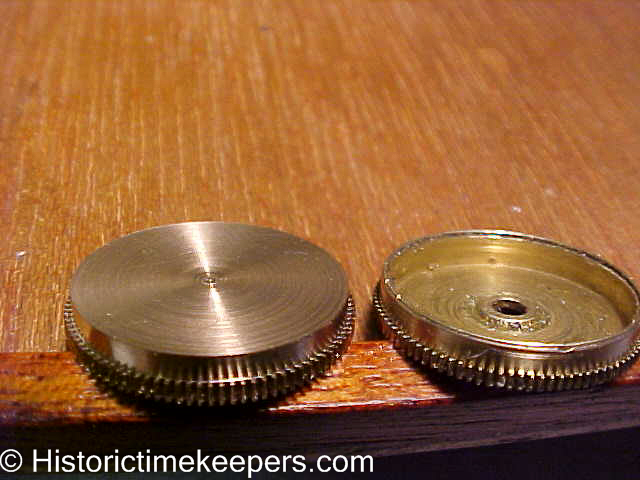 Boring the recess for the mainspring.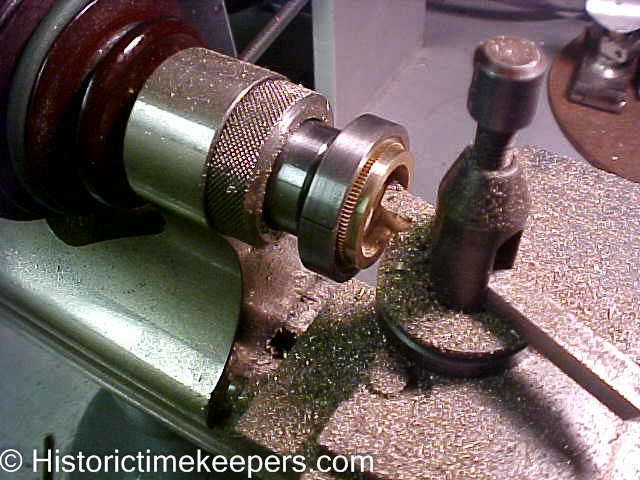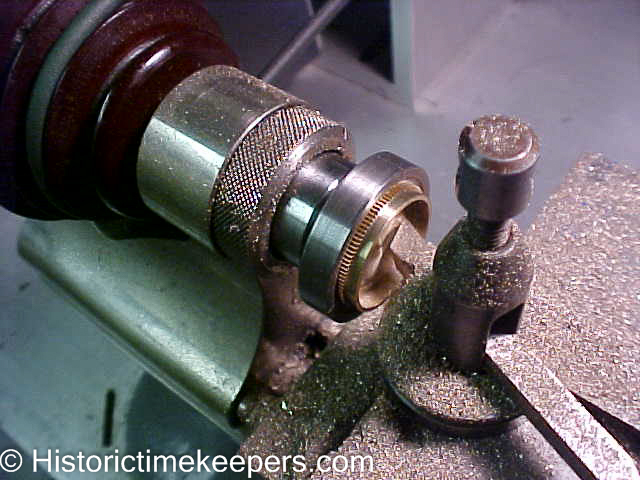 Assembled barrel with repaired cap next to original but modified barrel.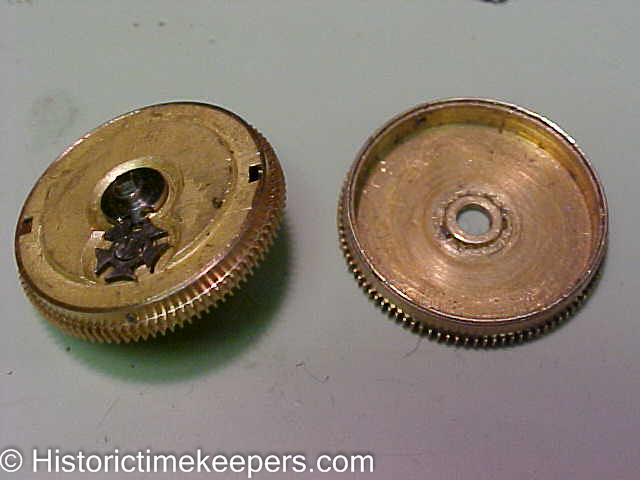 New barrel in place.