Set of three clockmaker depthing tools
I acquired these when I working on tall case clocks. The range form the largest made to large and medium. All are in excellent condiiton and I prefer to sell them as a set. The frame of the largest is 10 inches. They are all the same style and really need to be kept as a set.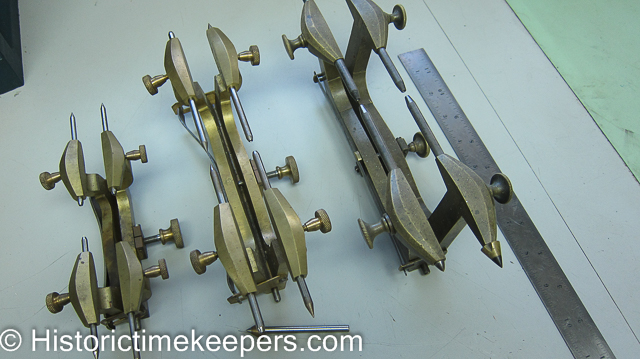 Price: $1200 plus shipping for the set
Vaudrey Mercer Books on Chronometer Makers
These important references were printed in very limited numbers, i have extra copies with addendums of the three books shown. All are complete but worn from use of course. Hard to find history and data on chronometers by serial number.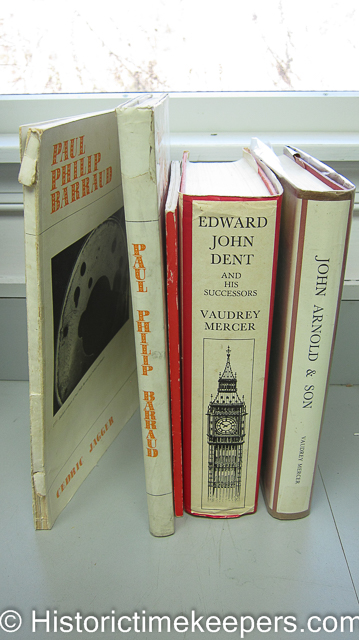 Price: $350 each plus shipping.